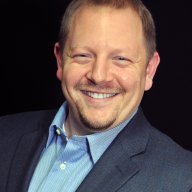 May 1, 2006
3,249
2,105
Awards

1
First Name

Alex
It was on a Cinco De Mayo in 2005 when
@Jeff Kershner
launched the
TypePad
version of DealerRefresh. A blog to speak to the things he was seeing as an Internet-focused dealership employee who did not have anyone in the dealership to converse with on Internet topics.
A year later, I was sent to an article Jeff wrote by Ken Lees. My comment on his article was followed by the receptionist at my dealership saying, "Alex, there's a Jeff Kershner on the phone who isn't a customer and isn't trying to sell you something." 4 hours later, I had a login to DealerRefresh and a new friend.
Thank you for creating this place, Jeff. Thanks for not being afraid to reach out. And can you believe all of this has been happening for so long?







8
Reactions:
Eley Duke, john.quinn, ryan.leslie and 5 others