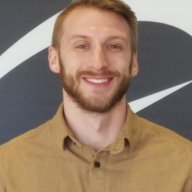 Jun 19, 2019
49
40
First Name

Joe
I just wanted to put together a short post with 6 tips that progressive dealers can use to implement creative solutions to ensure the safety and health of their customers and employees. If you think of other helpful tips, feel free to add on to this list.
Here they are:
1. Formalize, communicate and execute an action plan
Everyone's inboxes are flooded with information from companies about their policies during the COVID-19 pandemic. In this case, it's good to jump on the bandwagon. Setting your customer's minds at ease will be crucial during this crisis.
All businesses, especially retail industries like automotive, need an action plan for their employees and customers. The plan will vary by location, but it's essential that your dealership's leadership team create one and make it accessible to employees and customers.
Recommendations to consider including:
Steps you are taking to ensure your dealership is clean (i.e. are you closing your play area, cleaning surfaces every 30 minutes, etc.)
Changes to normal business operations (i.e. have your hours changed, are you accommodating customers with higher health risks differently than the general public, etc.)
Service department processes (i.e. how are you limiting person-to-person contact, are your technicians taking additional health precautions like wearing gloves and wiping down surfaces they touched, etc.)
Vehicle purchasing accommodations (i.e. are you offering home delivery, remote test drives, etc.)
Trade-in accommodations (i.e. are you offering mobile appraisal, etc.)
Staff health policies (i.e. have you committed to a work-from-home policy for staff who do not need to be in the office, are you encouraging sick employees to stay home, etc.)
Once your plan is formalized, make sure your staff knows it, and then publicize it to your customers. Post it on your social channels, and pin the post so it stays at the top of your business profile. Update your website. For example, put a banner on your website that notes your action plan for the coronavirus pandemic and business impacts. Consider emailing your service customers about your new policies as well.
Also, don't forget to update your Google My Business listing. Google recommends that businesses impacted by COVID-19 take the following actions:
Ensure your hours of operation are accurate
Add information about your action plan to your business description
Post about COVID-19 impacts to your dealership and daily operations
Confirm your phone number is accurate
2. Offer and publicize remote test drives
Test drives are still a very crucial part of the car buying process, and accommodating customers with an at-home test drive option will help combat potential decreases in store foot traffic. Write up your policy and how it works. Then publicize it on your website, social and advertising channels just as you did with your action plan above.
Video is also a great tool to leverage here. Consider making an explainer video about your remote test-drive options to add a personal touch. Additionally, this is a great time to enlist healthy members of your staff to create test drive videos and walk-around videos.
3. Offer and publicize home delivery
Even if a shopper is ready to purchase a vehicle, they may be hesitant to venture out to any public place. Offering home delivery is a great way to assist shoppers in finalizing their vehicle purchase. Again, formalize your policy and publicize it across your website, social and advertising channels.
Be sure to highlight the cleanliness measures you're taking, staff health policies and other measures to reduce person-to-person contact throughout the home delivery experience. Are you willing to review paperwork over the phone? Are you willing to drop paperwork off at someone's home to finalize the sale? What will the home delivery process entail?
4. Offer and publicize mobile appraisals
Your trade-in policy will also be important to address. Don't forget this common step in the sales process; offer a remote option for appraising vehicles. Again, create and communicate your policy across your website, social and advertising channels.
5. Cross-train BDC and sales representatives
Now is the time to start preparing for limited staff in the office. If one person gets sick, you don't want to be out an entire department because you failed to have a back-up plan. Cross-train when you can to ensure coverage. Your staff don't need to become an expert at an entirely new job, but consider teaching the basic, day-to-day functions of crucial departments to other members of your staff.
6. Look into digital retailing services
Digital retailing is still a relatively new concept, but now is a good opportunity to try it out. If you already have a digital retailing solution for car shoppers, make sure it's streamlined and publicized.
1
Reactions:
Eric Miltsch