Hello All,
It appears SpinCar may be selling and/or diverting your website visitor data (maybe even lead data) to multiple 3rd parties AGAIN. And guess what, many of these 3rd parties may also be reselling and/or using your visitor data against you. Using Builtwith there are 6,600 instances of this script:
integrator.swipetospin.com
To put in English what I believe is going on:

Dealerships spend significant $$$ on Paid Search and other Digital Advertising to establish a presence in a local market. A dealership then hires SpinCar for its "SpinCar Product," but also gets a Trojan Horse. The base SpinCar product "collects" without your dealership's knowledge all the website visitor data and potentially visitors' personal information from lead submissions and possibly other forms.

Then they allow various 3rd party companies (many of which work with 1000's of dealers inclusive of your competitors) to have access to the illegitimately collected data, without your dealership's consent.
Clarivoy's script being one of the most egregious:
u.clarivoy.wait_for_dom_hack_data()
Wait for Dom Hack Data? Really? AKA "Wait For The Domain Data To Hack The Data ???"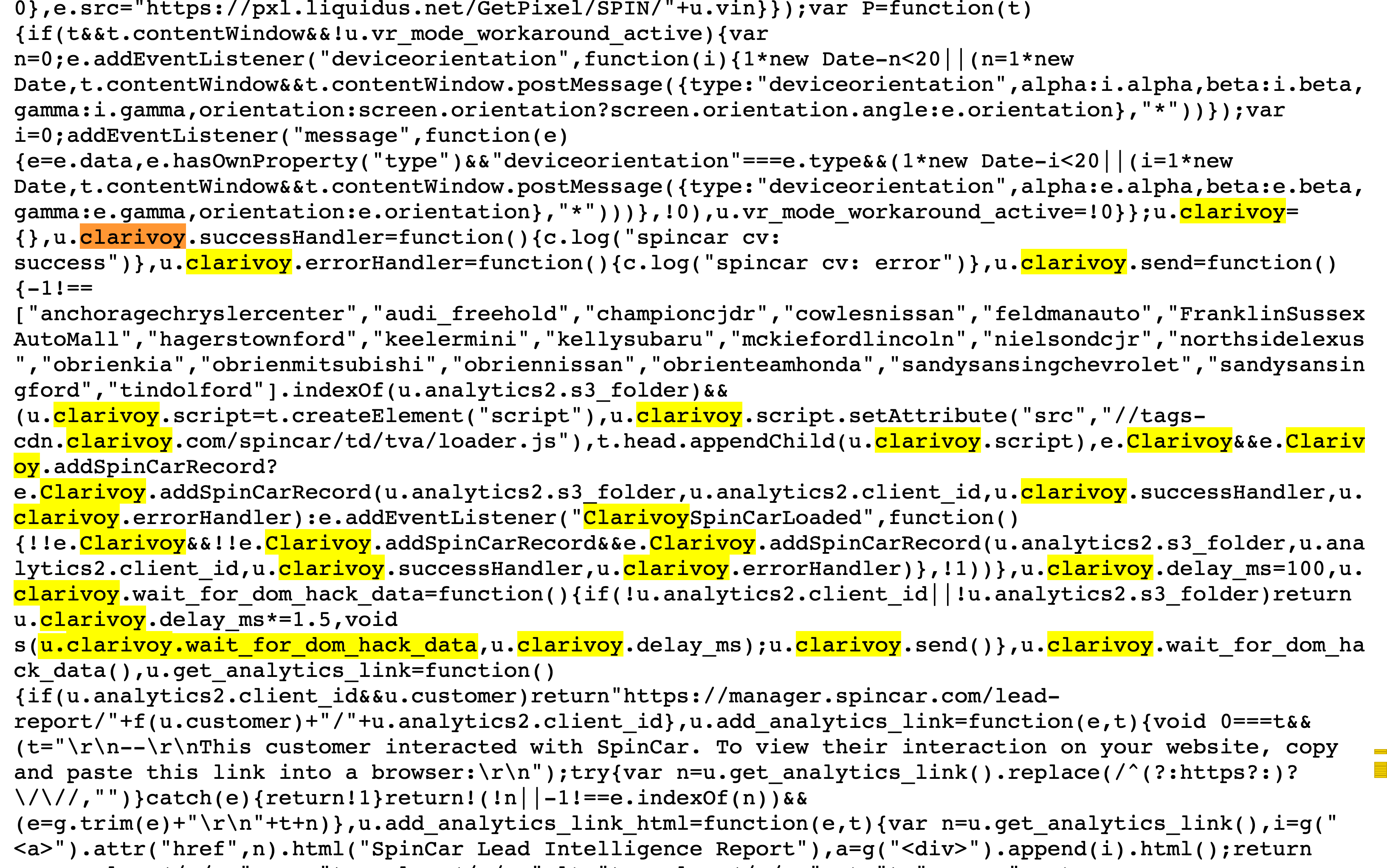 Also, they share analytics across stores collectively?
But wait there's more.
Criteo is a Retargeting Company. Our clients aren't using SpinCar's retargeting service so why would their scripts load on our clients' pages that aren't using SpinCar's retargeting service? Umh...maybe to collect dealership website visitor data without permission?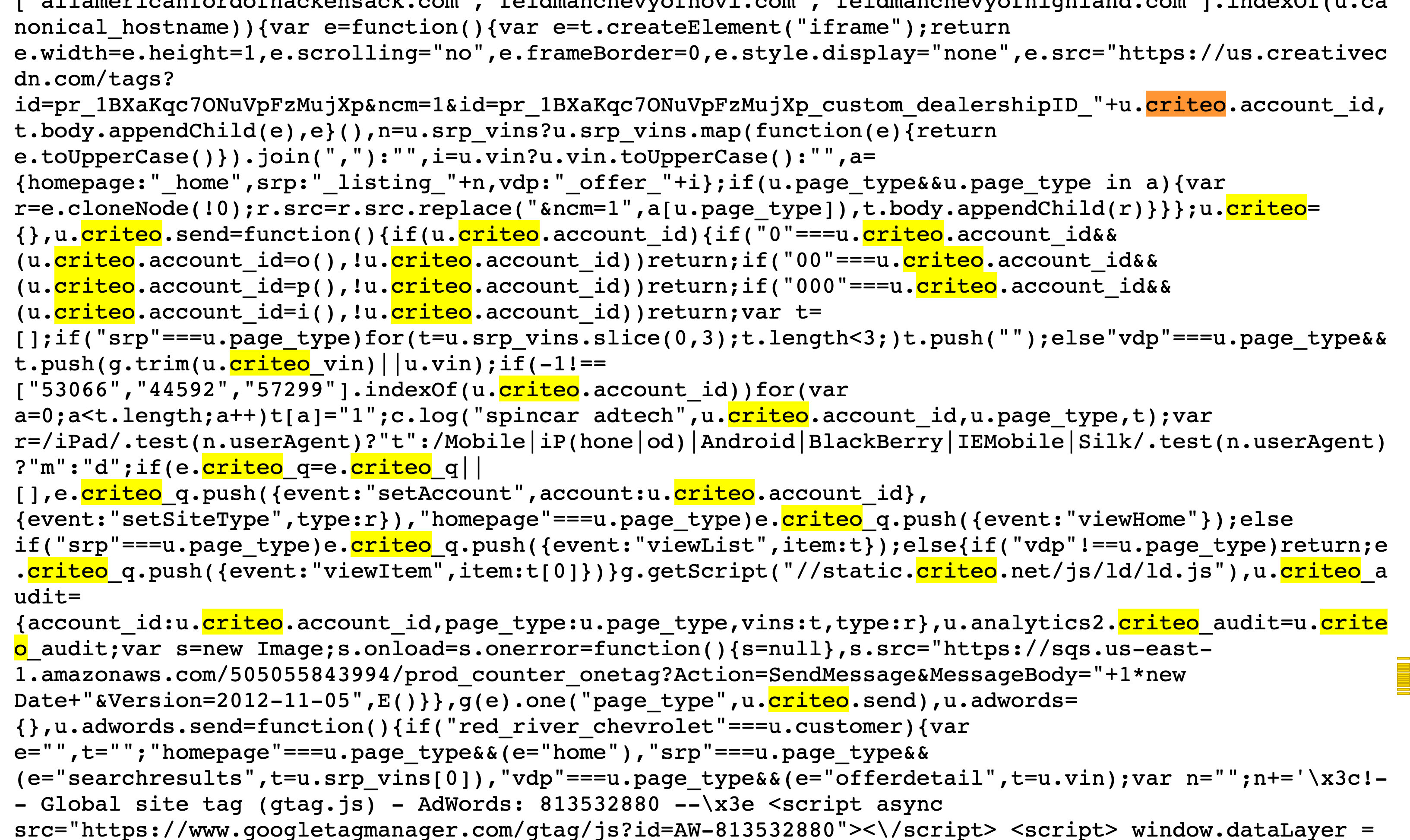 And Liquidus ..and... and...
More to come.
Last edited: