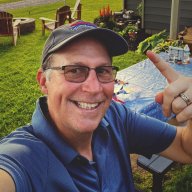 Apr 7, 2009
4,012
1,537
First Name

Joe
Why in the world is 'Trader (Cox Enterprises) buying up gigantic Automotive Internet properties like KBB.com, vAuto and HomeNet? Obviously, sellers are driven by possible Tax law changes, but, what's motivating the "fat finger" at 'Trader HQ?
It's very possible that Goolge's going to eat their lunch and render them a 2nd class citizen. It's happening in other verticals, take a look at:
Google
<--a search for a Garmin GPS
The presentation looks like:
If I'm an auto classified site or lead reseller, that display would give me the willies.
Google
looks for product groups that shoppers use Google as the epicenter of their product search (like electronics). It's Google's mission to deliver the finest shopping experience possible, this empowers the Google engineers "hard code" a specific search result when someone uses the matching make/model based search.
Go ahead, click the google link. See where it goes (and make pretend you're looking at a Ford Escape Page)
Garmin nüvi 295W - Automotive GPS receiver - TFT - widescreen - 480 x 272 - color
Gulp... talk about game changer!
Granted, there are a lot of variables in our biz, but, you can't deny the facts... Google-ing and buying a car are meant for each other. This fact alone will drive Google to conquer our space.
"Ok... So what?" you say.
If all makes, models and all trims are one one side and all known automobile dealers are on the other, all a Google product manager has to do is to connect the dots. Google adds reviews and local search and viola!
I say 'Trader is buying Auto Internet Properties to diverse it's revenue stream and amass tools to make it's site become more of an authority to Google (and it's shoppers).
Bookmark this page and let's come back in 2013 to see if it's happened.
Last edited: