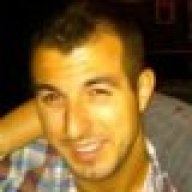 Oct 17, 2011
181
49
First Name

Dan
Found this treasure while doing a routine competition sweep. Brighton Ford in Brighton Michigan. This baby has it all VDP load time issues like you read about, serious scroll fatigue concerns, difficult to find Hours and Directions information and page (IMO), and my personal favorite, Iframe within an iframe within an iframe within an iframe "Rebates and Incentives", "Value Your Trade", "Confirm Availability", and "Ask a Question" VDP forms.
Vehicle Inventory
[stock_type]=new
Most of the Incentives and Find out if I qualify options on the VDP (below the fold) are inoperable. The navigation is also crazy... i know now that it was right in front of my face but it took a few long seconds to locate the Contact Us, and Hours and Directions navigation... and there is no Mobile version (adaptive, responsive...) version of the site.
Now before you all jump all over me I admit as far as looks go it isn't bad. I like the flat UI-ish approach... But in terms of SEO (look at the urls this thing generates--- GROSS!) and overall functionality this is not a good website.
Again don't forget to play with the Forms seen here --->
Brighton Ford | Howell Ann Arbor Wixom New and Used Ford Dealer
Have fun kids. Looking forward all the "Dan is Way Off on This One" responses hahaha