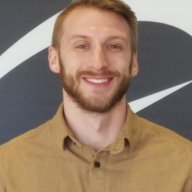 Jun 19, 2019
49
40
First Name

Joe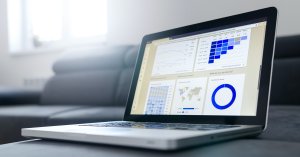 Dealer Teamwork released this information to its clients this morning (4/9/2020). I'm posting it here to make it available to everyone.
This piece
examines current COVID-19 advertising trends and provides recommendations to dealers on how they can adjust their marketing strategies
to come out on top once things return to '
normal'
. Obviously,
normal
will be a new normal, but you get my point.
You can view the original article on Dealer Teamwork's website here: An Opportunistic Approach to COVID-19 Marketing Strategies for our Valued Clients
---
We've seen a lot of dealers who have paused or decreased budgets with the concerns for the coronavirus rising. We are seeing this shift with dealers all over the country. This change in strategy opens the market for remaining advertisers to increase their online market share, capture traffic at a low CPC due to little competition and establish themselves as top-of-mind dealerships. We've seen great success with dealers who have retained a digital presence, and we want to share our thoughts with our valued customers on this topic.
Also, please note that this is not about increasing revenue for Dealer Teamwork. We want to align your dealerships, as best we can, to come out of this down market stronger than ever.
Below are some recommendations and trends we have observed
:
The founder of Moz recommended, "cut with a scalpel, not a sledgehammer." Rather than going dark, we recommend working with your account team to analyze your campaigns, then prioritize campaigns and keywords that are still producing positive results.
Historic recession data has shown that there are winners and losers that come out of a recession. The winners overwhelmingly continue to advertise during downturns.
Social Media usage is up 46% week-over-week. Across our client base we are seeing CPM (cost per thousand) numbers dropping significantly. There are more impressions to be had and at significantly lower rates for social media campaigns.
There is an increase of desktop impressions across channels. Dealer Teamwork has previously steered dealers towards mobile due to trends. However, since the trend is changing, we recommend more consideration for desktop traffic during this time.
Online consumption of news and information is up. Shocking right? We are seeing display CPMs fall drastically in many markets as more display inventory is available.
"Where to buy" keywords and campaigns are decreasing. "Dealer near me" searches were down 25% on Google mid-March.
Conversion rates have been dropping in the last several weeks. While we wouldn't recommend ignoring conversion data altogether, we think the focus at this time should be reach, awareness and engaging shoppers in the research phase.
Automotive brand search volume is down, but only in the 10-14% range. This means 90% of the search volume is still there, as is the opportunity.
OEMs are kicking in high levels of support with market-friendly deferred payment plans and aggressive finance offers. Many are offering great messaging that dealers can piggyback on.
It's important that dealers communicate available services as they change in real-time. It must be easy for consumers to find what dealers are open for and the services they are providing. Do not forget the power of your organic posts on GMB (Google My Business) and Facebook.
Google has set aside $340 million in ad credits for SMBs to be appropriated in Q2 and used in 2020. Your account team will be alerted if, and when funds are allocated to your account(s).
COVID-19 will hasten consumer demand for seamless online automotive purchasing experiences. Dealers who have figured out how to offer more convenient services for consumers due to the impact of stay-at-home orders will continue to provide those services and the demand will increase after the crisis. We think dealers can execute with or without a quote "digital retailing product". The focus is process, communication and meeting consumer demands. The dealers who have already figured this out and can increase their brand awareness during this crisis will come out of the down market stronger. They will be the winners. Dealers who can't adapt to the new normal will be left behind and continue to see market share erode. Finally, those using the training and tactics that have been the same for the last 20 years will cease to be.
We want to help our dealers to be opportunistic in the new market conditions. Each market has some level of differing behavior, and consumer sentiment is changing weekly. We are here to help you determine your scalpel approach and be your steadfast partner through the epidemic and into the new market.
Last edited: