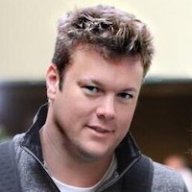 May 1, 2005
4,065
1,522
Awards

2
First Name

Jeff
This morning
@CliffBanks
broke the news on
Ansira Partners finalizing the purchase of CDK Global Digital Marketing Business.
April 22, 2020 —
Ansira Partners
this morning announced it has finalized the purchase of CDK Global Digital Marketing Business and is renaming it
Sincro
. including all advertising solutions and website services.
The deal positions Ansira to expand its automotive business, specifically with General Motors, one of CDK's top OEM clients. Ansira has had a long relationship with Honda, which last year, presented the agency with its annual Premier Partner award.
CDK's website business took a hit last year when GM opened what had been a 15-year exclusive relationship to three other vendors, Dealer Inspire, DealerOn, and Dealer.com.
CDK placed its digital advertising and website business into a discontinued operations category last year following its announcement in July that it would begin a sales process for the division.
CDK (at the time it was ADP Dealer Services Group) acquired the website business in 2011 when it purchased The Cobalt Group, one of the early automotive Internet pioneers for more than $400 million.
Ansira announced in February it was acquiring the digital business from CDK.
Continue reading
over on the Banks Report.
1
Reactions:
Andy MacLeay