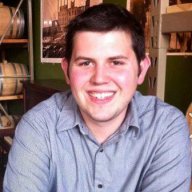 Mar 20, 2020
12
22
First Name

Jacob
This afternoon, the Department of Homeland Security (DHS) added automotive sales to the list of
"Essential Businesses"
permitted to safely operate during the pandemic.
For everyone in the Refresh Community who signed the #AllowSafeAutoSales petition - thank you! There are so many dealers out there proving that car sales can be done remotely, digitally, and in accordance with the necessary social distancing guidelines to ensure health and safety for all. We are overjoyed that the federal government acknowledged this after more than 5000 dealers came together with CARS to push this message loudly and clearly to them.
The federal level is a huge win, and we will be keeping an eye on continued decisions passed at the state and local levels. Be sure to check out with
growwithcars.com/covid-19/
for additional resources and
growwithcars.com/cares
to learn more about the solutions we've activated on Cars.com to help dealers with contactless selling.
5
Reactions:
BrendanD77, Troy C, GuyCampbell and 2 others