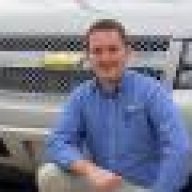 Jul 21, 2009
83
1
First Name

Brent
I have been working as the ISM since last April. The Digital Dealer Conference in Vegas was my inaguration into the virtual world.

My dealer principle has not figured out a pay plan for me yet so I need some suggestions to pass along. One problem we are having is measuring success through our Autobase reports. I would assume that some of you are using AB and have the same reports. The problem is the three internet reports, (Internet Advertising Source, Internet Audit Tracking, and Internet Opportunity Report) all show different numbers for internet leads logged, sales, etc... Can anyone offer us any clarity or point me towards some resources that show what these reports are reading.
Here is our setup. We sell about 100/mo. as a store (that includes new and used). I have 3 salespeople handling about 60 internet leads a month and I oversee them. I handle everything with the website including design, photos, newsletter, new ideas, etc. I also back-up the F&I and handle dealer trades.
Any thoughts or suggestions would be appreciated.