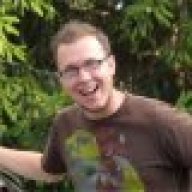 Feb 24, 2010
65
1
First Name

Nathan
Has anyone heard about/ have opinions about AutoTrader's Trade-In Marketplace?
My understanding is it's an online used car appraiser with the opportunity to generate new/ used car leads. Basically they provide a wholesaler backed price quote on a customers vehicle and will send that lead to 3-5 surrounding dealers.
As I typed this I came across this old post off the DealerRefresh blogs (though I didn't see it in the forums):
tradein.autotrader.com | AutoTrader.com Used Car Trade In Service
Here is the link to the Trade-in site:
http://tradein.autotrader.com/Landing/Default.aspx
If anyone has experience of thoughts about it feel free to share. It's expected to go live at the end of the month in the Chicagoland area.
Thanks!