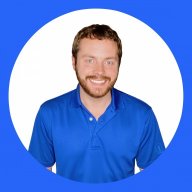 Mar 21, 2012
535
689
Awards

1
First Name

Ryan
Dealers - what are we going to do when every other lender sees Capital One's "success" of getting their lead navigator "digital retailing" button installed on thousands of dealer websites?
Are dealers going to end up having 5 different website buttons for each lender?
Now not only do we have every OEM trying to own the customer experience, but we are also going to have every lender try to own the experience too.
That's a recipe for customer experience disaster and will only further fuel the Carvana's of the world.
Capital One has opened a dangerous can of worms, and I think we're going to see an avalanche of lender-specific website buttons next year. Lenders would be dumb not to try to replicate Capital One's success.
It will be up to dealers to say no and retain as much control of the customer experience on their own website as they can.