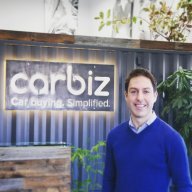 May 17, 2010
34
19
First Name

Evan
Carbiz in Baltimore has an opening for a sales/desk manager. We started out 2012 selling a record 145 in January and looking to make this year a record year. Carbiz has an inventory of 350 cars and has been considered Maryland's largest independent dealership for many years. We are looking to add an additional sales/desk manager to desk a high volume of floor traffic. This position requires knowledge and skill in F&I. Primary job is to pull credit, pencil deals, get deals bought, and set up the finance managers to deliver paper. Occasionally, if our primary Sales Manager is busy, this person would need to T.O. customers.

A couple of stips for this person are:

Carbiz is a dealership in this business for the long haul, this manager must be an extension of our business and reputation. We are not looking to hire a sleazy, old school "car guy."

We are looking for a team player, someone who gets along with everyone, is loyal, and one willing to go the extra mile for the company.

We have all the same benefits as the big guys... health, dental, 401K etc...

Our facilities and our business model replicates most franchise dealerships... we have a state-of-the-art showroom built a few years ago and a newly constructed combo showroom/20 bay service center next door.

We pay very well and expect quality work. If you have any hesitations about making the move to an independent dealership, I would ask you to drive down to our place to see what we are about. Call me Evan Berney at 443-928-8288 to further discuss.