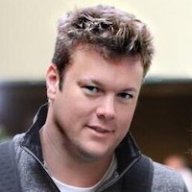 May 1, 2005
3,927
1,428
Awards

2
First Name

Jeff
How many of you have or watch stock investments in the industry?
I've been playing with the market for a few years now and have done decently well percentage wise. Lately one of the better stocks has been Cars.com. Last year I grabbed a couple shares when it was sitting at over $7.00. As of today, it's hovering right above $14.00. with arrows pointing up.
Another stock is BLNK - EV charging equipment, and networked charging services. I got lucky and stumbled across this one when it was sitting at $2.50 a share and sold at $44.00. That's one you look back and slap yourself silly for not going all in on.
I also grabbed a few shares of Mazda when it was $2.80.
Anyone else play the market with companies in the automotive industry?
*if you want to add your own ticker, use the "insert media" feature in the toolbar then copy/paste the following URL with the edited "Exchange-symbol"
Example(s):
Code:
https://www.tradingview.com/symbols/NYSE-CARS/
https://www.tradingview.com/symbols/NASDAQ-BLNK/
https://www.tradingview.com/symbols/OTC:MZDAYS/
Last edited: