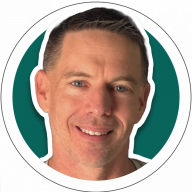 Mar 10, 2021
2
2
Awards

1
First Name

Dennis
Hello! I wish I would have found this sooner.
I've built my own CRM and am considering licensing it for other dealers. What issues are you having with your CRM(s)?
Quick background... I own Wheel Kinetics, a used car dealership in Arizona. We started selling mostly online in 2010, and none of the CRMs would sell vehicles how I wanted them sold, so I built my own. Now it's morphed into a huge app that also does my accounting, recon management (including a checklist app for the mechanics), customer payment via ACH, and can even automatically bid at auctions. And generating vehicle specific advertising pictures on the fly, e.g.
You can view the current version at
Wheel Kinetics
and see the future version at
Crosscut
(My dealership's rebrand, site is in testing now, buggy, and not feature complete -- launching late this month).
Here's a quick click around of the backend/admin
Any comments or insight is helpful. Happy again to be a new member!
Last edited: