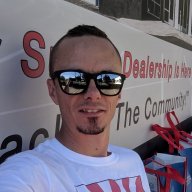 Oct 12, 2015
432
398
Awards

1
First Name

Christian
That does not look good at all!

The title thing is something that just really messes things up. I have often wondered how much time Auto Auctions spend trouble shooting title issues. Sure it is generally smooth, but do the issues outweigh the amount of effort and manpower required to put out the fires?

If there is a Manheim or Adesa employee in here, I would pose this question: What would happen if you stopped selling Title Absent? No title, no run number. That simple.
We just sold a car to a Carvana employee. Why didn't she want to buy from her employer? Because of the title issues, among other things she hears/sees being wrong with the company.
3
Reactions:
Rick Buffkin, Jeff Kershner and Tallcool1