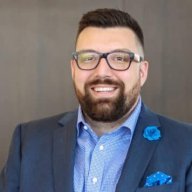 Apr 6, 2009
444
107
First Name

Mitch
For many of us who don't use BZ results there may not be much to gripe about. Many of us have shopped for new providers and heard BZ Results pitch. Although they put on a very clean, scripted and thought out presentation, I personally can't wrap my head around the BUZZ MAIL and the look & feel of the BZ Results sites.
In my experience, the instant you land on a BZ results site you know it. The button shapes, the layouts and the whole feel are re-purposed across the thousands of sites on the web.
In my opinion, that's not good.
The BUZZ MAIL is the other point of contention I have with BZ. To qualify my criticism, BZ will create and supply new Buzz Mail templates specific to your request and although I don't have exact figures, I'm under the impression it's a very expensive request. They sell the buzz mail hard. At first glance it seems to be a useful tool, and mixed with some common sense, should be effective.(not sending the same piece 2 or 3 times to the same person) In my experience though, the novelty wears off very quickly, especially if you're customer shops two or three dealers using the BZ platform and receives the same number of identical Buzz Mails.
In my opinion, that's not good.
We all should know that customers want to feel special, emotions are a big part of the sale and when corresponding via email the more personalized the better. When someone feels treated like an honored guest, they believe the entire experience throughout the ownership of the vehicle will be just as exceptional. So if you're hitting them with the same message as Billy down the road, you loose a lot of pull and sales.
In my opinion, that's really not good!

Any dealers using or shopping BZ care to defend or give an account of their first hand experience?