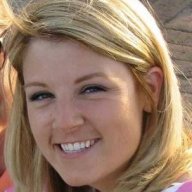 Feb 8, 2021
21
14
First Name

Allison
Cars.com found that 44% of in-market car shoppers plan to buy this July Fourth weekend. Of those shoppers, 53% intend to buy a U.S.-based vehicle.
According to Kelsey Mays, Cars.com's consumer news editor, "We're seeing interesting ripple effects as the pandemic threat subsides. There is an inventory shortage driving people long distances to find their desired vehicle; a resurgence of vacations with more domestic travel by car; and the normalization of in-person shopping with the continued focus on 'buying local' to support the American economy. "
Cars.com recently released its
2021 American-Made Index
(AMI), which features 90 cars that contribute most to the U.S. economy based on criteria ranging from U.S. factory jobs and manufacturing plants to parts sourcing. The index gives shoppers information to purchase the most American-made vehicles and direct their economic impact closer to home. Incentives for some of the top vehicles on the 2021 AMI include the Honda Passport, Hyundai Sonata, and the Toyota Avalon.
With 53% of shoppers interested in U.S.-based vehicles, dealers with cars on the AMI list should emphasize the contribution these cars make to the U.S. economy to shoppers interested in directing their purchasing power closer to home.
3
Reactions:
Tallcool1, Alex Snyder and Jeff Kershner