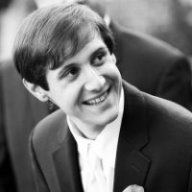 Oct 28, 2014
46
16
First Name

Amir
I'm trying to set up a new site for a small dealership, whose current site is hosted by Carsforsale.

The domain name belongs to them. When we requested we have them transfer ownership (or even point to our servers), they told us it has to "go through a quarterly review process then into final consideration" before they transfer the domain. It's a <dealername> domain, not an EMD.

Does anyone have experience in dealing with these guys?