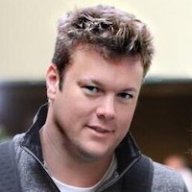 May 1, 2005
4,138
1,567
Awards

2
First Name

Jeff
Is your DMS with CDK (formally ADP Dealer Services) If so -
BE PREPARED!
Why?
Because ADP/CDK has decided to follow along with Reynolds & Reynolds by charging each one of your vendors needing access to YOUR DMS data (such as CRM, Inventory Management, Equity Mining, Sevice Scheduler...) between
$250 to $300
a month VS the current average fee of around $70.
Those costs will of course be passed down to the dealer.
CDK has already started serving your vendors termination notices. No more access to your DMS Data unless they become certified under their new initiative, referred to as "
SecurityFirst
."
SecurityFirst to protect customer data from falling into unauthorized hands.

Read more about CDK's new SecurityFirst initiative on Autonews.com.
Is this move providing any actual layer of securing your sensitive data housed within the walls of your ADP/CDK DMS or could this be nothing more than a money making scheme for CDK?
What do you think?