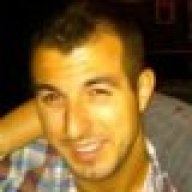 Oct 17, 2011
181
49
First Name

Dan
Bells, Whistles, Flash, image maps, dysfunction -
www.DriveClassicToyota.com
has it all! Since starting the automotive digital marketing business I have been on a quest to uncover the worst website ever built. The elderado of dealer/automotive websites (linscars.com) had already been discovered long before my time. But as of today I believe I have found the worst dealership website ever built - I'm very surprised to say that (on the surface at least) it doesn't seem to have been built by anyone at ADP. No this gem was built by auction showcase. Check it out
Classic Toyota in Mentor | Cleveland Toyota Dealer
Now I know what you're saying, at first glance it looks very clean with designs that almost indicate responsive elements my be at play. That is of course until the slideshow starts firing up. Then you start noticing the model segment cluster image maps - which lead to pretty attractive model landing pages. It really isn't until you driven yourself into the inventory that the major shortcomings rear their very ugly faces.
THE SRP
Upon entering the realm of a model specific SRP (search results page)
which takes close to a month to render the JS and CSS on
you might notice that the entire navigation has changed to be 100% specific to the model with the exception of the home button link. Fine I guess unless you would like to find Classic Toyota's hours and or directions... They keep that page well hidden. In fact its really only accessible from the home page and a few other remote pages.
THE VDP

Let's get this out of the way now. Don't be fooled by the CTA "Request a Quote" clicking on it will only bring you to another place where you'll have to, once again, click "Request A Quote". Once you're in a VDP good luck getting out. The only way back to the SRP is your browsers "Back Button" as there is no navigation on the VDP.
THE FORMS
If you can finally make it to the "Get A Quote" form notice that it is quite large and contains many, many fields. Good news is there's no "*" indicating that any of them are required. But once you fill out the ones you want and click "Request A Quote" (which will be the 3rd time you've done so but who's counting) you will learn that all of them are required including the CAPTCHA text form at the bottom. Here's a hint when it says "You Must Enter a Question" they mean you have to put something in the text box titled "Message" which is conveniently located in the trade-in information section.
I could go on and on about how much this website sucks for conversion but I'd like to give all of you the chance to punch holes in this sinking ship. So please check this Dealership Digital POS and post up on all the shortcomings you find and redeeming qualities (if there are any...)
Also, if you think you've found a worse dealership website I'd love to see em.