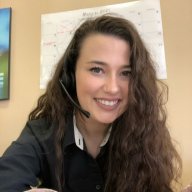 Jul 30, 2020
20
22
First Name

Corbyn
It's common knowledge that COVID-19 has affected everything in our lives. Whether it's a trip to the grocery store, sending your kids back to school, or even just watching TV… nothing is the same anymore.

In the automotive world, we've developed a love/hate relationship with the Coronavirus. Customers don't want to leave the house, financial situations have changed, and BDC agents are working from home. Most customers we call are also working from home and insist on purchasing the vehicle from the comfort of their COVID-free couch.

One positive we've noticed in the BDC world is a major increase in our connection and conversion rates. When comparing stats from the fourth quarter of 2019 to the second quarter of 2020, it has become apparent that customers are still shopping online and by phone. Which makes sense, what else do they have to do?

Prior to COVID, we had a connection rate of 14.2% across all outbound calls, and we were able to convert 8.5% of those to an appointment.... pretty good right?

So naturally, during a global pandemic, you'd expect those numbers to plummet, right? WRONG!

Our connection rate in the second quarter of 2020 has jumped 40%, now sitting at a whopping 19.4%. Meanwhile, our conversion rate has increased by 60%, now at a mind-boggling 14.2%.

The most intriguing part of this is that the largest jump in connection rate, 13% to 22%, occurred between 8:00 AM and noon. I guess a lot of people got tired of sleeping in after month two of quarantine.

Based on the data we've gathered, the prime time to connect with your customer is on a Monday between the hours of 8:00 AM and noon. Whether you're a dealer, salesperson, BDC agent, or even a customer, we are all navigating these trying times the best way we know how. Stay tuned for more COVID-related tips to maximize business and increase sales.
3
Reactions:
Whitney Williams, Alex Snyder and

[email protected]