Feb 11, 2015
2,493
763
113
First Name

Alex
Updated Fauci Flawed Numbers (w/ download links)
US infection rate breaks 0.206% up from 0.185%

US mortality moved from 4.3% to 5.3% (mostly NY/NJ - Jersey jumped a thousand deaths in two days)

NY/NJ still account for 30% of cases and 43% of deaths in the US - up a tick on both from April 15th

65% of the death in NY (state) are 70+ - keep in mind that NYC accounts for 90% of the deaths in NY (state).
Most all the data is Johns Hopkins (90%+) with Worldometer and state level data from NY/NJ government sites.

Still got 22MM+ unemployed who are growing testy seeing the data for themselves...
Part 1:
https://easyupload.io/iql07g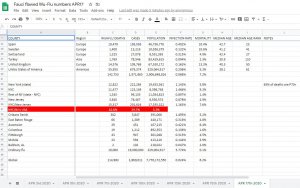 Part Deux:
https://easyupload.io/qbzk5b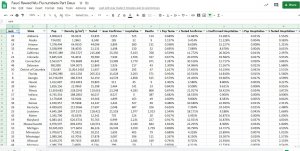 @craigh