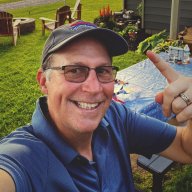 Apr 7, 2009
4,007
1,538
First Name

Joe
Biz goal: Svc dept is open, and you're looking to keep it active.
Mission: Show reader the safety you're creating for everyone.
Hope it helps!
=================================================================
To Our Customers,
Your car is essential to your freedom and our service department remains open to serve you.
We remain determined to continue to serve you and are announcing today a new way of making our service department accessible while enhancing customer and employee safety.
In our store
Beginning Monday, March 23rd,
we will offer contactless service
. Let us know you're coming, call us or schedule an appointment on our website at [link to your service page]. When you arrive at our service department, simply drop your keys in our key drop box and we'll contact you ASAP and take it from there.
Only employees will be allowed in the store, but we are determined to serve you as fully as we can.
Contactless service comes to your doorstep. [optional: for dealers that want to offer this service]​
​
Beginning Monday, March 23rd, [dealer name] will offer free doorstep pick up and delivery for our service department. Made with our employees' and your best interests at heart, simply call us and we'll send our staff your home, and, without coming inside, we'll pick up your vehicle, service it as needed and return it ASAP. Payment is fast & easy over the phone by credit card.​
Employees
Speaking of our employees, everyone working right now is doing so on a voluntary basis. We are making every effort to keep them safe, they're trained and supervised the latest safety procedures. Additionally, anyone feeling sick is told to stay home. Finally, anyone exposed to a confirmed case of COVID-19 is also told to stay home.
All of us at [dealer name] believe we are an essential business. We are grateful to serve you and our community when you need it most. We thank you for your patience and loyalty and look forward to continuing to provide you and your family the safety you require, today and into the future.
Thank you.
signature