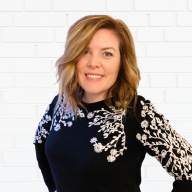 Apr 12, 2019
77
57
First Name

Tabitha
Dealer Authority has launched a new Facebook Advertising solution to their digital marketing mix called Drip Marketing.
Drip Marketing
was created for automotive dealers that wish to re-engage the traffic that leaves their dealerships' website without performing any type of conversion action. This can include click-to-call, click-to-text, and lead form fills. Drip Marketing was created to target those customers with a series of Facebook Ads during their daily scrolling that would drive consumers back to the dealership's website for another opportunity to convert, and ultimately schedule a test drive to purchase a vehicle.
Drip is implemented through a series of "if/then" actions, based on the behavior of each shopper. This solution compels new and used car shoppers to take the next step towards conversion through a series of customized Facebook Ads. If a customer does not convert here, Drip activates by compelling the undecided shopper using a dealer's "why buy" message through video. Depending on what percentage of the video the customer views, they may then be served with an incentive of the dealership's choosing sealing the deal for a final sale.
To celebrate the release of this new solution, Dealer Authority will be holding a
Facebook Live Launch on November 20th, at 3:00 PM
eastern standard time, to discuss the solution and answer any questions that the public may have. To join the Facebook Live event, head to Dealer Authority's event on Facebook, reach out to Marketing Manager, Tabitha Flythe, at
[email protected]
, or
CLICK HERE
.