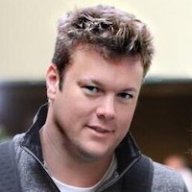 May 1, 2005
4,065
1,522
Awards

2
First Name

Jeff
DealerSocket to Acquire Auto/Mate DMS

IRVING, Texas – DealerSocket, Inc., a provider of automotive software solutions, announced that the company has signed a definitive agreement to acquire Auto/Mate, a Dealer Management System (DMS) software provider for automotive dealerships. By bringing together Auto/Mate's comprehensive DMS technology with DealerSocket's suite of products, including its CRM, digital retail and websites, inventory management, and independent-focused DMS software solutions, the combined company will offer dealers an all-in-one, unique platform.

"Bringing together DealerSocket and Auto/Mate will be a game changer for our customers, our companies, and the entire industry. For a long time, DealerSocket has believed that combining our companies could offer dealers a much-needed new choice for a full platform solution," said Sejal Pietrzak, CEO of DealerSocket. "Both Auto/Mate's and DealerSocket's industry-leading software and award-winning customer service help to improve profitability and processes for dealerships, and as a combined company, there are tremendous opportunities for innovation, while maintaining our strong focus on customer service."

"Auto/Mate and DealerSocket have been partners for many years, and we have many joint customers. We could not have found a better home for our technology, employees, and customers than DealerSocket," said Auto/Mate CEO Mike Esposito. "With the scale this deal brings and the investment we will receive being part of DealerSocket, we will be able to offer our customers and the broader market a seamless platform that will further advance what is possible for dealerships."

Upon close, the combined company will support more than 9,000 dealerships and well over 300,000 active users.

"Auto/Mate has deep and long-standing relationships with their customers as well as impressive customer win rates from the industry's largest DMS providers. Auto/Mate's success is indicative of the strength of its innovative technology and the commitment of its employees who deliver an excellent customer experience to dealerships," continued Pietrzak. "I am excited to welcome Auto/Mate's team to DealerSocket, and we look forward to investing further in our joint products and our teams as we continue to deliver for our customers."

DealerSocket and Auto/Mate will continue to operate separately until an official close has been announced.
2
Reactions:
excellonsoft and John.H