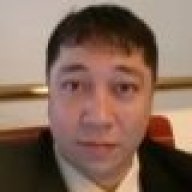 Feb 12, 2010
49
28
First Name

JD
I've had the pleasure (and in some cases, displeasure) of sitting in on a lot of vendor pitches lately with clients. I have heard some tremendous data-driven discussions that impressed me, but the majority of what I hear in these presentations still seems to revolve around hype and excitement.

I get it. I've sold cars. I know that excitement is one of the things that we use in our industry to get people behind the wheel, in front of the desk, and back in the office, but from a vendor perspective I feel like it's getting overused.

I'm putting together a list of questions that every dealer should ask during pitches and I wanted to get help from Dealer Refresh. One question, for example, is "What's the goal of your product?"

There was a time when the answer to that question revolved around getting more leads, but with the decrease in form submissions, it seems like that's pushed aside much of the time during presentations. "Of course we want more leads, but our product/service delivers XXXXXX as well."

What other questions do you ask your prospective vendors?