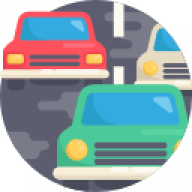 Feb 14, 2020
40
21
First Name

Jim
Have any other dealers received their first invoicing from Auction Access to pay $99 per year for each person/rep authorized by dealer to have an auction badge? If you haven't, get ready for another nickel-and-dime moment compliments of Manheim, Adesa and the other auction companies. We spoke with Jacob at Auction Access, and apparently the auction companies wouldn't agree to pick up the tab on what Auction Access calls, "increased data-security costs" so now all dealers have to essentially pay a "Cover Charge" for each authorized buyer rep. OK, so $99 may not be a big number, but if you have a lot of people assigned to your dealership on Auction Access (regardless of whether they are active or inactive users), then it starts to add up! If you haven't logged into your Auction Access account recently, now is a good time to delete any old members/reps that no longer attend auction for you. You will be getting an invoice soon for $99/year for every rep on your Auction Access account.

Is it just us or is buying from auctions becoming more and more expensive and less and less productive and profitable? Higher car prices (you know our position on Carvana, CarMax, AutoNation, Vroom, etc.), and higher buyer fees for sure! Now they essentially are passing along what should be their cost of doing business to the dealers for the privilege of doing business with them. Where does it end?

Would welcome others thoughts of this topic. Are we overacting here?