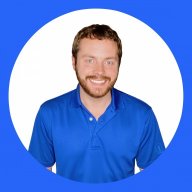 Mar 21, 2012
421
503
Awards

1
First Name

Ryan
Curious if anyone knows of any dealers with commercial truck departments that really stand out with their digital marketing efforts? It seems to be a fairly untapped market, almost everyone uses a bland non-customizable Work Truck Solutions website (as we do too).
We're getting ready to launch a new commercial truck site that seamlessly iframes in our Work Truck Solutions website and injects a bunch of CSS to remove unnecessary navigation elements while leaving our Work Truck Solutions website intact. I'm usually not a fan of iframes due to the negative UX and SEO issues but we tried to minimize these through the use of the css injection and custom seo text on each page.
I know commercial business is primarily a relationship business, so we featured the staff on every page and working at building out bios and a satisfied customers page.
Here's our preview link -
https://garberfleet.wpengine.com/
, I would love everyone's thoughts and any guidance you can give as to what other dealers are standing out that I can get additional inspiration from. Joe Basil (basiltrucks.com) was where we got our initial inspiration from.
1
Reactions:
Alexander Lau