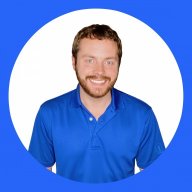 Mar 21, 2012
494
624
Awards

1
First Name

Ryan
Whether dealers like it or not, third party sites like AutoTrader/Cars.com/CarGurus/Carfax are often the first online destination for car shoppers.
As digital retailing becomes more prevalent and consumers begin to demand/expect it, how will this affect third party listing sites?
Here are five of the possibilities I envision:
1. Will they transition to a Kayak.com model where they link out to the airline's website to book (or in this case, to a dealership's website VDP to buy)? Third party sites have historically tried to keep consumers on their site, but this business model could become possible with digital retailing by charging a commission of each completed sale (similar to Kayak) vs the standard monthly listing subscription.​
​
2. Will they create or select a single digital retailing tool that every dealership has to use? I could see Cars.com requiring Online Shopper, Autotrader requiring Accelerate (already happened), etc.​
​
2. Will they allow each dealer to install their own approved digital retailing tool? I feel this is unlikely to happen and would provide a fragmented user experience.​
​
4. Will they stay asleep at the wheel and be late to the game, so consumers no longer view them as the defacto first online destination? A single link buried on a VDP to the dealership's website isn't the answer.​
​
5. Will Carvana become a pseudo third party listing site by offering outside dealership inventory to consumers (which we know they've already been testing)?​
What do you think?
2
Reactions:
DigitalCarguy and NickA