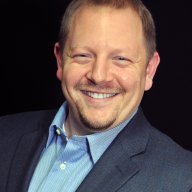 May 1, 2006
2,926
1,596
First Name

Alex
Vendor sales pitches -
good
or
bad
? This is a show for dealers and vendors.
Jeff Kershner said:

Chances are you have been hit by a vendor to check out a new product. Chances are REALLY GOOD I'd bet! My phone rings off the hook, and I never put much thought into what the vendor salesperson should be doing.

Bill Reidy has been selling to dealerships for decades. He is going to help us better appreciate why we should listen to the good ones and learn to recognize who they are.
Show fires up on Facebook Live at 1:00 PM tomorrow (June 26th).