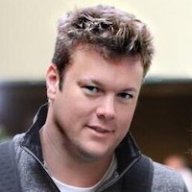 May 1, 2005
3,715
1,286
First Name

Jeff
It is 2020 right? Yeah! That means
Eric Miltsch
is going to give us his annual predictions for the year.
If you are not familiar with this "Eric on DealerRefresh Predictions for the year tradition," here is a good place to get acclimated:
https://www.dealerrefresh.com/8-automotive-marketing-predictions-for-2020/
This tradition might be getting close to a decade old.
Ugh, that reminds me. We're getting old.
Like DealerRefresh
in facebook to watch the show and get notified when we go LIVE.