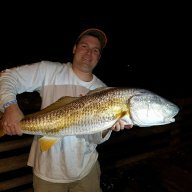 Jan 15, 2015
105
118
First Name

John
-----------------------------------------------------------------------------------
Hi John,
I've put together some information about our Advertising Policies and the actions you can take.
Here's what's preventing this ad from running:
It looks like this ad is for credit opportunities,
but you didn't declare it as such during campaign creation.
What to do next:
If you'd like to run this ad, you'll need to go back to the ad creation flow and choose the correct Special Ad Category. I also suggest reviewing our
Help Center article
in order to gain a better understanding of our
Advertising Policies
.
-----------------------------------------------------------------------------------
Anyone else keep getting this message on their ad account? Every single ad I've tried to post in the last month has been flagged this freaking robot at facebook and they will not give me any recourse on how to fix it. I've attached some examples that they wont allow me to post without classifying them as "Credit Opportunities" which essentially removes all targeting that I would want to use. I can't use my custom audiences, pixels, demographics, etc.
It is extremely frustrating!!!