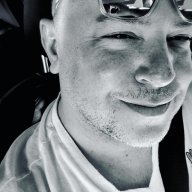 Feb 11, 2015
2,439
736
First Name

Alex
Huh? The guy who lead the research
created one of the early prototypes with Zuckerberg, while at Harvard
.
It's like agencies using Nielsen, because it's the only thing they had at the time.
PlainSite Facebook Reality Check (PDF)
What seems too good to be true often is. The zeitgeist has changed markedly since 2007, when the company was the obsession of virtually every Silicon Valley investor, having built its Platform to make the world "more open and connected." Yet as bad as things have been of late for Facebook, with endless privacy breaches and Russian interference in the 2016 presidential election hanging over Menlo Park like a spectre, we believe that the situation is far worse than investors realize.
Facebook has been lying to the public about the scale of its problem with fake accounts, which likely exceed 50% of its network. Its official metrics—many of which it has stopped reporting quarterly—are self-contradictory and even farcical. The company has lost control of its own product.



Last edited: