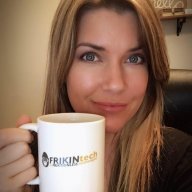 May 27, 2010
45
67
First Name

Christine
If you ain't first you're last.



I never would have thought that any valuable internet sales training information would result from a Will Ferrell movie, but here we are. Reese Bobby got it right when he mused that being FIRST is all that matters. Especially when we're trying to convince skeptical car shoppers to part with forty grand for a hunk of metal with no voice-on-voice action.



The FIRST dealer to give a FIRST quality response wins the race. Sadly, it's more typical to find dealers saving the good stuff until too late in the conversation.



Over the last twenty years, we've witnessed a steady and steep decline in automotive internet lead close rates. Today, dealers are reporting an abysmal average of five percent conversion of leads to sales. You are dropping the ball with your internet lead responses. Dropping it, tripping over it, kicking it under the bleachers, and deflating it. 



I have a very important question to ask you. 



Are you sending...
Continue reading...
Last edited by a moderator: