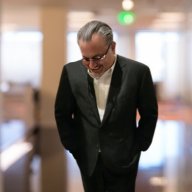 Jul 7, 2016
66
81
First Name

Chris
"We aren't closing enough leads," said the GM, "so let's add another $5k in advertising! That will do the trick." Sure, spending more will produce more leads, maybe. And sure, you might close more as a result, maybe. But why aren't we talking about the root cause of not having a good closing ratio? If you were to actively listen to your team's phone calls or read your team's lead responses, you might be scratching your head. Thinking, "well, we trained them once or twice. They took the OEM training," which, while that might be true – it doesn't mean they're adequately equipped to handle the phone calls and the web leads. The money spent on additional advertising can and should be used for proper training. Training that will help you increase your closing rates! And get more out of what you already have – a lot more.

Don't Stop Advertising. But Don't Add Monthly Spend to Increase Sales If Your Team is Not Equipped to Handle the Current Leads

This isn't about pausing your spend, either. It's about ensuring that your teams are well equipped to handle the incoming leads. Think about it, your team has one shot at getting the customer's attention (their first impression). A bad first impression can make or break the deal. It sounds simple, and it is! It's about fixing the root cause of the issue vs. masking it by adding more spend with minimal results. Every dollar counts for the bottom line, and if you can increase your bottom line without having to spend additional money on advertising, it's a win-win for the dealership.

To get started with training, take the time to review your current calls, email responses, and overall response time. You'd be surprised when looking at the CRM just how many leads fall through the cracks. Leads that your teams didn't answer within the first hour (or in some instances that day), you might have already lost that opportunity. The customer is shopping at other dealers at the same time. So, the dealer that responds first – with a quality response – is the one that is more likely to convert the customer. Time does kill deals!

Once you have taken the time to look at the lead response quality, note your team's most significant opportunities:

Lead Response Time: As mentioned above, if your team doesn't answer the lead promptly, you could be losing business. It's important to answer the lead as soon as possible. But make sure the response is of the highest quality!

Email Response: If you can't get the customer on the phone on the first try, they need to send the customer an email (if the lead has it in there). The email needs to clearly outline the next steps for the customer, making sure to answer any questions they have. And most importantly, the email needs to outline any brand value statements that set your dealer apart from the competition.

Inbound Phone Calls: Keep in mind, the customer is calling you! They saw a vehicle online and chose to call you. Inbound phone calls can be one of the best lead sources there is BUT only if they're properly handled! If your team isn't equipped to handle the call then all is lost. It's just as easy to lose the customer as it is to get the inbound call. And sure, they're recorded. Maybe they're even "monitored." If you really want to get fancy, you may even have them feeding into CRM! But that doesn't mean the customer's information is in the CRM to follow-up with the customer. It just means the number they're calling from is. Or, more importantly, that your team has the customer's email (or other contact information) in the CRM. And if we're not actively managing the CRM, reviewing inbound calls, then how many opportunities are we missing a month? So why would you just increase the spend without first getting better results on what you currently have?

Marketing is important, but what's more important is your team being properly equipped to manage inbound calls and leads. The more equipped your team is in answering inbound calls and leads, the stronger your results will be. So that if you do choose to invest more money in advertising, you will have better results!

A technician without training but a beautiful toolbox full of the latest and greatest tools can't fix a car any more than an untrained sales agent can sell a car with the latest and greatest everything and a CRM full of leads – Why? Because without training they simply don't know how.
2
Reactions:
djenurm and shaughnessy2323