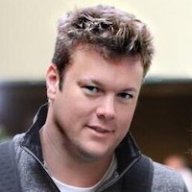 May 1, 2005
4,143
1,572
Awards

2
First Name

Jeff
GM, Ford N.A. plants to shutter until March 30
DETROIT – General Motors and Ford Motor Co. said they would close all of their manufacturing sites in the United States, Canada and Mexico until at least March 30 – marking a costly and dramatic step to battle the coronavirus pandemic that the automakers had hoped to avoid.
Fiat Chrysler Automobiles also is expected to close its North American plants, a source with knowledge of the plans said Wednesday afternoon, although the timing of its shutdowns is unclear.
Ford said the shutdowns will begin after Thursday's shifts.
GM said
it will begin cutting production Wednesday in a cadence.
Full article on Autonews.com
2
Reactions:
Karen Ann and Retail My Ride