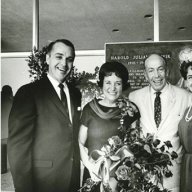 Oct 20, 2015
25
7
First Name

Abe
It's unbelievable how incompetent the people over there are. I've never met a rep who had an above avg knowledge of tech. They don't even know about car sales. Seems like they are hiring randoms off the street and giving them no training. I literally spent 45 min on the phone w my FordDirect support specialist trying to explain to him what a window sticker was and how the difference between top line MSRP and the other MSRP. After 45 min, I still don't think he understood.
They don't even have reading comprehension skills. It usually takes me 2-3 emails saying the same thing in diff words before they understand what I'm talking about.
We can't even change the hours on our own website without going through FordDirect. It takes them a few days to do it and, no joke, half the time we request to change our hours, they get it completely wrong and we end up with our site saying that every dept is open from 9-4 mon-friday.
Every product they push is a dumbed-down version of some better product offered by a real tech company. And when you get the product through FordDirect, then you get the special FordDirect support team (aka worse than useless). You have no bargaining power with the vendor because you are not the client, FordDirect is.
I'm trying to move away as many of the FD products as possible, but they hold you hostage. As far as I know, the only way to get the rebate information on your website is to pick a FD website vendor, which then means that your website vendor is guaranteed to not give a shit about any complaints you might have.
The day Ford fires the CEO and/or eliminates the company altogether is the day I buy more Ford stock.
Anyone else have the similar issues with them?