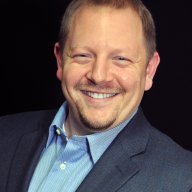 May 1, 2006
3,171
1,999
Awards

1
First Name

Alex
Before today, clicking on a dealership's digital ad was a crapshoot.  Whether a customer's precious click would land on the right car with an actual offer was the gamble that rarely hit gold. Before today, everyone was gambling on digital marketing. Today, it is time to get lucky!

Driven Data

connects inventory, operational metrics, incentive data, and customer data into one marketing and analytics platform.  They have seen a lot of customers waste clicks.  It has inspired a new approach to paid search and paid social.  For the first-time dealerships can target their prior customers and leads with modern marketing.FRIKTIONLESS technologies (

FRIKINtech

 for short) was founded on the idea the fastest way to remove friction from car deals is to get everyone on the same page with the right numbers; quickly!  By penciling a dealer's entire inventory, every day, the customer can be given loan, lease and out the...
Continue reading...
Last edited: