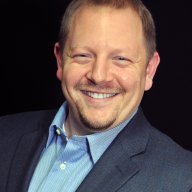 May 1, 2006
2,924
1,592
First Name

Alex
Talking about cars we're working on is
usually
fun. I put usually in italics because those projects always have their down days, but the overall idea and end results are mostly fun.
I've had a few over the years and just took on another one recently. I like to define project vehicles as ones where they are specifically bought to restore and/or modify with more than cosmetics.
1975 Jeep CJ5 was my first
1981 BMW 325 was a Spec E30 racecar
1994 Toyota Landcruiser
2001 Honda S2000
2002 BMW M3
2007 Lincoln Mark LT is the current one
Bought the Lincoln with the dreaded 5.4L tick from the left cam for 40% of book. I think it has a lifter issue and will be either replacing the engine or doing some hefty parts replacements under the hood. I hope to have it ready for mods and mountain duty before March.