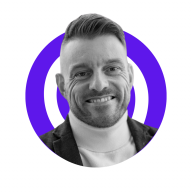 Jan 3, 2019
227
163
First Name

Marc
I hear some people are being laid off, some of you or people you know are very good at what they do.
I'm currently looking for some help on the business development side. I want to spread the online learning platform to more dealerships when this is over.
As you may know, a good portion of video training content in there is about marketing & sales, with up to date methods we're all going to need when we get back from this.
While the current situation had me review the way I hire new people, I found a way to make it work with a few people already.
Here are a few key points:
I'm open for part-time & temporary
I've created different & more aggressive comp plans to deal with the current situation
It's always Remote, with or without a pandemic!
All efforts will be heavily supported by marketing & automation to help you
We got special packages for dealers coming in these difficult times
While I understand this may be not the best time to contact car dealerships, there are ways to make it enjoyable for everyone.
Click here if you'd like to see details on all open positions