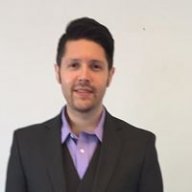 Sep 10, 2014
77
25
First Name

Derrick
Anyone have a solid contact w/ DealerON? They have a back-end tool for loading "multiple" specials at one time for pre-owned. However, the *expiration* date defaults to current date, which completely voids the convenience factor of being able to load multiple specials at one time. Given that you then have to go back into each individual special to fix the date. There should be an option to change "expiration" date prior to saving the listings, no?

The other issue is that the title automatically populates a "-" if you leave it blank. And you cannot leave it blank. You have to click into the title, and click the space-bar. Save it. To then go back and delete the "-" all just to show the title, which should just auto populate from the inventory feed.

This would save a LOT OF TIME! Any insight or a solid contact would be appreciated!