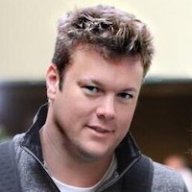 May 1, 2005
3,731
1,311
Awards

2
First Name

Jeff
I was checking out some of the "other" online publications and forums, and took notice to a few conversations around utilizing tablets at the dealership, specifically on the Showroom floor. I couldn't recall if I had ever uploaded and shared my presentation from last years Dealer ThinkTank regional events and last years Driving Sales Conference.
Looks as if I had not. So here it is -
http://www.slideshare.net/kershner/mobile-workflow-and-the-showroom-process-of-the-future
If I were on the sales floor, my tablet would never leave my side, until I placed it in the hands of a potential customer. There are too many stats that support all the reasons to utilize a tablet on the showroom (and service) floor.
Are you personally using a Tablet at the dealership?
If so - what apps are you using and what pages/services do you have bookmarked to easy access?
Last edited: