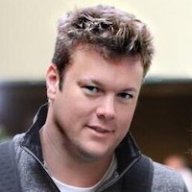 May 1, 2005
3,822
1,371
Awards

2
First Name

Jeff
Our resident Email gooroo, Malinda Terreri just published an article over on the blog -
How My Bad Email Advice Almost Ruined a Friendship
. If you have yet to read it, I highly advise you to do so.
There are several takeaways from the article but what stuck out to me most were the behaviors that are being tracked that have a direct impact on your email deliverability and reputation. Some were obvious and there are a few I wasn't fully aware of…
In a nutshell, when a company sends out an email, the email providers (Yahoo, Gmail, etc.) consider the following behaviors, which negatively affect your reputation:
High bounces due to bad email addresses
High unsubscribe rates
Subscribers deleting your email without reading
Subscribers marking your email as spam (Your goal should be not more than 1 spam complaint per 1000)
Sending to spam traps
The email providers also look at following behaviors, which positively affect your reputation:
Subscribers opening your email
Subscribers clicking on your email
Moving your email from the junk folder and marking it as not spam
Adding your email address to the safe sender's list
Replying to your email
What type of content are you including
in your email marketing that's you find receives the most engagement?
If you don't have an email marketing strategy, that's okay - but I'm curious to
what keeps you from doing so?