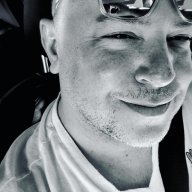 Feb 11, 2015
2,459
749
First Name

Alex
A bit of good news and my best attempt at being a Pollyanna. The stimulus bill was approved last night. While details aren't fully out, it appears that each household adult will get $1200 and each child $500. So a family of four would get $3400. The checks will probably be mailed in the next two weeks – going to whatever your 2018 tax address was. If you moved since then I would suggest filling out the following:
https://www.irs.gov/forms-pubs/about-form-8822
Now I know there are probably a lot of questions. Some potential questions:
I have 22 children, will I receive $11,000? If you claimed them as dependents on your taxes, yes – and congrats on the payout and be nice to the kids as retirement should be easy when they all start working.
I have 5 spouses (trying to be politically correct and non-denominational), will they each get a check? Most polygamist I know only claim one, so the answer there is – sadly no. And to you I say – good for you or OMG I have just one I want to kill, do you want "them" they come with their own $1200 check???
In all seriousness, this is good news as they will be putting enough money into the economy that things will go back to normal.