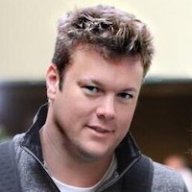 May 1, 2005
3,927
1,428
Awards

2
First Name

Jeff
Anyone heard of or keeping any eye on this PCAC -
Carbon Accounting for Banks
If not, I have a feeling you will. And very soon! It won't only pertain to business and automotive loans either.
Their MISSION: Facilitating financial industry alignment with the Paris Climate Agreement
Partnership for Carbon Accounting Financials
(PCAF) is the first public report outlining a
methodology
to measure banks', credit unions' and other lending institutions' contributions to greenhouse gas emissions. Climate change threatens us all, and consequences of inaction have been dire for many of the world's most vulnerable. We face a present and future with rising sea levels, extreme weather events, drought, poor air and water quality. Banks, as financiers for all industries, must take action to reduce the carbon footprint of their investments. In order to do so, banks should measure, disclose, and set targets to reduce their contributions to greenhouse gas emissions and ecological destruction. Partnership for Carbon Accounting Financials (PCAF) is the first public report outlining a methodology to measure these greenhouse gas contributions.
The majority of a bank's carbon footprint does not come from its branches or other offices; rather, a bank's contribution to greenhouse gases occurs
indirectly
, through loans and investments–for example, small business loans, or project financing for the construction of oil pipelines.
Once you dig into this a little deeper it seems as if there's a few additional motives behind it.
Equitable Bank Standards
The
following list
is a working draft of our bank standards and we are continuing the work to further develop our standards.
Governance in the Public Interest: Banks must align their financial success with the balanced success of all stakeholders (customers, colleagues, communities, planet, shareholders), especially those who've been excluded from the banking system.
Equitable Lending and Investments Policy and Practice: Banks must direct the majority of capital toward commercial loans, consumer loan portfolios, borrowers, and investments that support a regenerative economy that is fully inclusive, racially and gender just, and environmentally restorative. Banks must meet the credit needs of communities served and explicitly strive for loans and investments that do no harm.
Equitable Products and Services Design and Implementation: Banks must apply a mission screen to create positive social and environmental impact at the core of every product or service. They must use an equity lens when designing pricing, terms, disclosures, and trainings, as well as sales and marketing strategies. Bank products must be accessible and priced fairly no matter one's income or wealth.
Operational Practices: Banks must integrate social and environmental principles and guidelines into all corporate practices, including human resources, procurement, partnerships, and branch operations.
Corporate Citizenship: Banks must exercise their duty to serve the public interest by advocating for the public good. They must ensure that regulation protects both customers with the least bargaining power and the environment. Banks must not advocate for deregulation, and they must be transparent about all of their advocacy.
Wondering what kind of impact this could or will have on car dealers and the automotive financial industry as a whole.