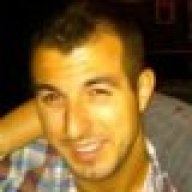 Oct 17, 2011
181
49
First Name

Dan

I keep seeing negative posts from numerous high profile business leaders in this industry condemning Digital Dealer #17 for hiring Jordan Belfort (the Real Wolf of Wall st) as the keynoter for the conference next month. Such arguments as "Do we want our customers, friends, and rival dealers knowing we learned from the Wolf of Wall st? What message does this send? We're trying to shed our criminal appearance of the past" and other Blah, Blah, Blah.
I find it humorous that we are doing everything in our power to convince the general public to forgive dealers for the many unscrupulous practices dealers utilized in the "past". Whether all dealers are guilty of these practices or not is not really up for debate whether any of us knowingly participated in any of these actions is irrelevant - one way or another we've become part of a stereotype don't believe google.com/image search "Car Salesmen"
What I Think is extremely funny is that some of us think as dealers we deserve forgiveness for our actions of the past BUT THERE CAN BE NO REDEMPTION FOR JORDAN BELFORT
who for those of us who follow him know that he has really changed his entire approach and no works to help businesses discover ethical ways to sell.
Let's not be hypocrites now.
Could Digital Dealer have selected a better or more relevant keynote speaker? NO, I don't believe could have for the very reasons mentioned above.
Agree or disagree? Stay positive. We're all entitled to our opinions here - I've voiced mine and I'm dying to hear yours.