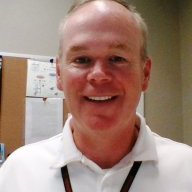 Sep 25, 2009
15
11
Awards

1
First Name

Paul
Picture this: One of your 3rd party classifieds vendors (if applicable) sends an email informing you that you are AUTOMATICALLY OPTED IN for their new "Digital Retailing Solution" and they've amended their Ts & Cs (not your contract) so you automatically accept the charge of $199 per "qualified lead" and another $199 if the user wants finance products in the deal. No discussion of the product, no call from your rep, no negotiation. Just this notice. How long would it take you to send an opt-OUT message to them? And would that message include more than one "WTF!"?
---
From:
[email protected]
Within the next few months, we will be enabling the Digital Retailing Solution on all of your listings on Kijijiautos.ca. You are able to opt out at any time prior to launch, by providing written notice to Kijiji, or after launch as set out below.
Once the Digital Retailing Solution launches:
Opt Out If you wish to cease use of the Digital Retailing Solution, then you can provide Kijiji with thirty (30) days written notice to opt out, in which case you shall cease to have access to the Digital Retailing Solution as of the effective date of such notice. You will remain responsible for all outstanding fees incurred, including fees incurred up until the effective date of such notice.
Fees You agree to pay the fees applicable to the Digital Retailing Solution, which are $199.99 (this price is subject to change at any time) for each Approved Financing Lead (as defined in the terms set out below) provided by Kijiji to you, together with an additional $199.99 per Approved Financing Lead if the Approved Financing Lead includes an insurance, warranty or other product, if and when such functionality is made available by Kijiji.
Dealer Configuration In order to access and use the Digital Retailing Solution, you will need to enter into an agreement with, and be actively registered with, Cox Automotive Canada Company for Dealertrack services or software. The Digital Retailing Solution will rely, in part, on information that you provide in Dealertrack. You are solely responsible for the configuration of Dealertrack and the information entered or provided by you to Dealertrack (including pursuant to the Dealertrack administration panel). You will ensure that all required information has been entered into Dealertrack, including all applicable fees imposed by you, inclusive of all fees in relation to vehicle sales, and that such information is current and accurate at all times, including in respect of any offers (as well as any other products or services, accessories, insurance, warranties and service plans), if and when such functionality is made available by Kijiji.
Lenders You acknowledge and agrees that the Digital Retailing Solution supports only certain lenders (you can consult Dealertrack for a list of supported lenders) and that you must have an agreement with a supported lender so that such lender can be actively configured within your Dealertrack administration panel.
These additional terms and conditions (the
"Digital Retailing Additional Terms"
) shall form part of your Insertion Order with Kijiji Canada Ltd. ("Company") and you ("Advertiser") agree to comply with these Digital Retailing Additional Terms.
1
Reactions:
craigh