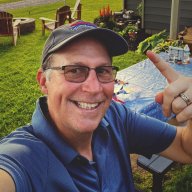 Apr 7, 2009
4,073
1,579
First Name

Joe
GM's and SM's are all busy at your desks working 60+ hours a week, but I'll ask you a question that you may not have an answer for:

"Your rep is working an up on the lot. 2.5 hours later, they've test drove a few cars, got a trade-in appraisal and your rep is now standing in line looking for numbers."​
QUESTION:
How many times was the shopper left alone? And... how often and many minutes was the shopper "showroom'ing"?
Give your receptionist a tracking worksheet for a week, you'll be stunned.
Last edited:
1
Reactions:
1 person