Feb 17, 2021
45
37
First Name

Jake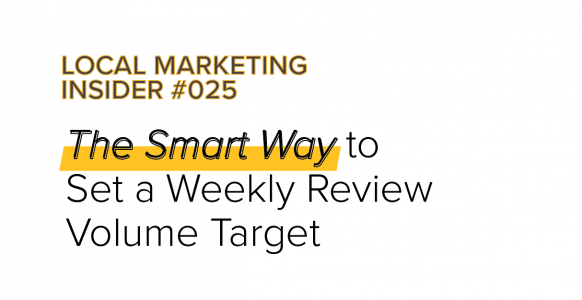 I generally don't hear much talk of businesses setting specific review volume targets. Usually, the mindset is closer to "we need more".
Becoming the business with the best reviews in your local market or competitive set is not something that happens in a short period of time. More likely, it takes consistent focus and momentum, built over many months of work.
I've talked about this before but I think it's worth emphasizing again, there is no ideal number of reviews. You need to generate a fresh set of reviews every month because your customers and the search engines are looking specifically for recent activity, not just lifetime review volume.
That said, the amount of reviews you need to be competitive in your local market is different for every business category in every town/city/region.
The goals section of this post will outline how to set an initial review target and work your way there over the course of 2022.
How to Set a Review Volume Target For 2022
Instead of picking a random number, use your competition as a baseline.
Start with a competitive baseline for your category and city.
Is there a review volume range most of your competitors fall into? Which business in your city+category has the most reviews?
First, double-check the primary category and additional categories you have listed on your Google Business Profile (if these are wrong or out of date now would be a good time to update them).
Your primary category will be listed at the top of your profile and should fundamentally define what your business does. If there are other related categories that appropriately define your business, insert those in "additional categories". To edit, select the pencil icon.
Navigate to
business.google.com
> Info.
Primary category:
Additional Categories:
Next, in Google search input this information relevant to your business: [primary category] [city]. To start, I'd do this with your primary category and up to 3-5 additional categories.
Navigate to the map pack.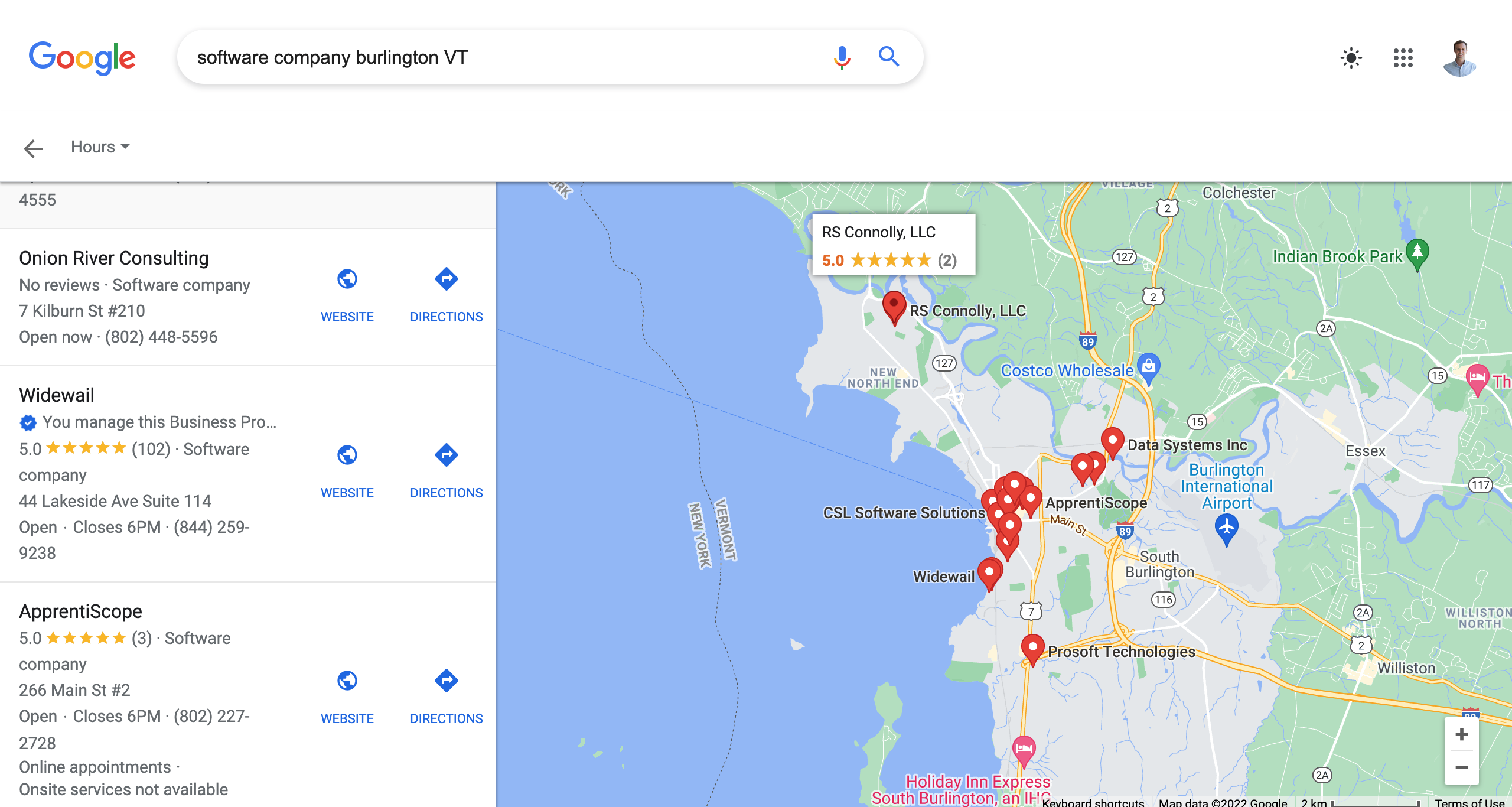 Select "More places" to get the full list. Here you will find all of the businesses Google determines to be competitive. These are the companies you'll want to outrank in order to bring in new customers.
TIP: Put your browser in "Incognito mode" (File > New Incognito Window) to make sure you are viewing a neutral view of the search results. This will help eliminate your search history and preference from influencing the results.
At this point, I'd recommend you pull up (or create) a ranking spreadsheet, recording your business's search rank for each category keyword, along with your review volume, and star rating for the current month.
Here
is a template for the spreadsheet. Make a copy to your own account to get started.
Next, review the first page of results and identify the median review volume and make note of the top performer.
How far are you from the median? What about the business with the most reviews? This view will give you an initial look at what review volume it will take to be competitive.
Depending upon where you are today, I'd pick either the median review volume or #1 review volume as your target, and then use this calculation (below) to determine how many reviews you need a month to hit your 2022 goal.
Monthly target review volume = (target total review volume - current review volume)/12
Because review requests should convert around 20%, to hit your monthly target review volume you will need to send out 5x as many requests.
Monthly review request volume = (month target review volume*5)
Is this monthly review request volume feasible for your business? If this number is more than the transactions you have in a month then you'll need to adjust the calculation and your goals accordingly.
Alternatively, if your business does significantly more transactions in a month period, you should consider condensing the timeline-to-goal down from 12 months to something more ambitious.
Thanks for reading! For issue #026 I have a good one for you - learn how to set up GBP traffic and conversion tracking using free tools. Expect that 2/2.

If you'd like more bite-sized local marketing tips delivered to your inbox twice a month, subscribe to
Local Marketing Insider.
See you in 2 weeks - Jake, Marketing @Widewail
1
Reactions:
Jeff Kershner