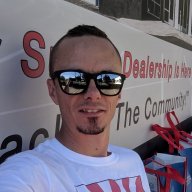 Oct 12, 2015
263
248
First Name

Christian
Probably 5 years ago, or so, I had a bookmark/saved email from a company that had some cool tech for lots. It included RFID tags that go on each employee name tag, plus mobile phone signal trackers on the lot.

If you had a cluster of phones on the lot, without an employee name badge around them, you knew you had people not being helped on the lot.

I was saving it for when we had our new store, then ended up taking a different opportunity. Left that email address behind, and can't recall the company name, and haven't had luck with my google-fu on finding it again.

Anybody know what I am talking about, or know anyone that may have a solution that would fit those parameters?